Raitt returns the love with long set at Kalamazoo's State Th
Topic Bonnie Raitt



Posted by Soulman on Jun 06, 2009 9:29 pm GMT + 1



Raitt returns the love with long set at Kalamazoo's State Theatre


by Mark Wedel | Special to the Kalamazoo Gazette
Sunday March 01, 2009

KALAMAZOO -- Bonnie Raitt gave her all for a sold-out State Theatre Saturday night.

It seemed at the end that Raitt didn't want to stop singing. And the audience, giving her standing ovations after each song of her encore, didn't want her to stop. Raitt and her band kept going until after 11 p.m.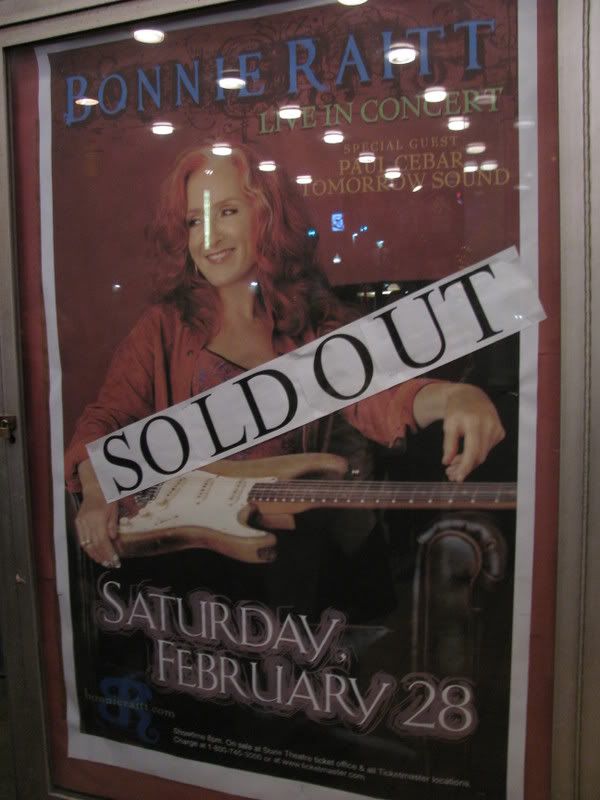 She came out looking very fit in black jeans and purple blouse, voice indistinguishable from hit 1989 and 1991 albums "Nick of time" and "Luck of the Draw." She has an issue with "water retention," but that's "not bad for 59," the red-haired blues/rock/adult contemporary singer guitarist said late into the show.

Raitt was upbeat, cracking jokes with guitarist Hutch Hutchinson, wryly stating that her former marriage (to actor Michael O'Keefe) made for an "interesting decade," and saying ribald things about keyboardist Ricky Peterson's microphone.

But something added to the sadness of already achingly sad songs like "I Can't Make You Love Me" and "Love In the Nick of Time." She dedicated "Nick" to her brother Steve Raitt. She has canceled and rescheduled most of her March tour due to a "dire family health emergency," her Web site states.

Lasting artists acknowledge the cathartic power of sad songs -- something Raitt surely learned when she dropped out of Radcliffe at the end of the '60s to be a blues guitarist.

The blues also taught her that one needs to rock now and then. She did the hits with her mix of sultry soul/blues and rock, "Something to Talk About," "Love Sneaking Up on You" and "Love Letter." Some songs sounded like John Mellencamp-like heartland rock, others were closer to straight blues, like "Never Make My Move Too Soon."

Raitt showed she can play a mean slide guitar one moment, then go straight adult contemporary next. With it's slow reggae interlude, "One Belief Away," from 1998's "Fundamental," could easily be an old Sting hit.

Raitt has an eclecticism, learned over nearly four decades, that's guaranteed her a devoted following.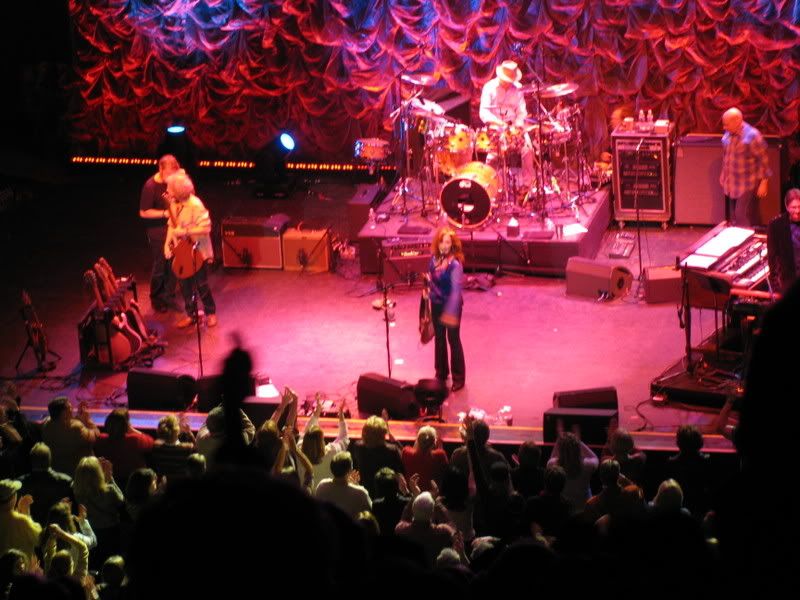 "WE LOVE YOU BONNIE!" was a regular shout from the audience. And Raitt returned the love with a long encore.

"We got time for one more?" was her repeated introduction to the last few songs. "You never know when we'll be back here again."

Source: Kalamazoo Gazette